No. 003 (2022): Sustainable and Innovative Development in the Global Digital Age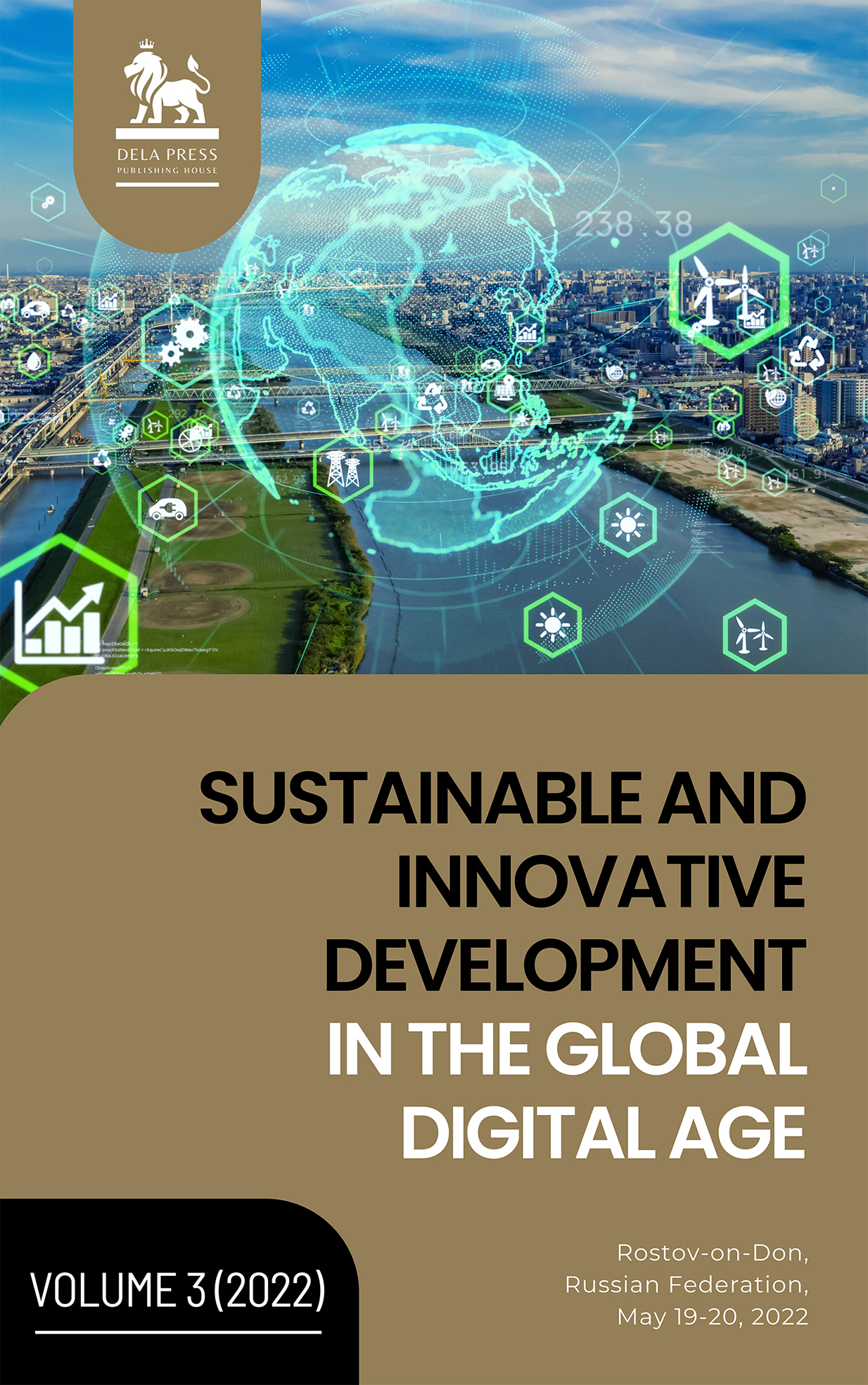 May 19-21, 2022, Southern Federal University, Rostov-on-Don, Russian Federation
Editors:
Marina V. Charaeva — Doctor Habilis in Economics, The Southern Federal University, Rostov-on-Don, Russian Federation, mvcharaeva@mail.ru
Jaroslav Kultan — Ing., PhD., PhD, Assit. prof., Honorary prof., Dr.h.c., Department of Applied Informatics, Faculty of Business Informatics University of Economics in Bratislava, Slovakia, jkultan@gmail.com
The International Scientific Conference "Sustainable and Innovative Development in the Global Digital Age" was held on May 19-21, 2022, organized by the Southern Federal University, with the participation of professors and scientists from the Russian Federation and 6 other countries – Belarus, China, Serbia, Slovakia, Uzbekistan, Kyrgyzstan.
The purpose of the conference was to discuss the importance of using information technology to promote and improve economic development. The scientific agenda of the conference concerned the search for optimal mechanisms, technologies and directions aimed at improving the operational and project activities of modern organizations. This reflected the need to find new methods in the field of process, production and project management, as well as improving operational efficiency and digitalization of management systems.
All these issues are important not only from the point of view of fundamental science, but also in practical terms, as well as for determining priority areas in the educational process.
The conference aroused great interest in the scientific community and gathered more than 200 foreign and Russian participants on discussion platforms in the format of face-to-face and remote participation. The participants of the conference noted that its results are significant and valuable for the development of world and Russian science and economy.